your wedding ceremony

Some parts of your ceremony are set by Law and must be carried out in order for your marriage to be valid. Most of your ceremony however is totally up to you and can be structured in a variety of ways that can be made to suit each couple. This is where my expertise and experience really helps. I will guide and assist you to make the process easy and enjoyable.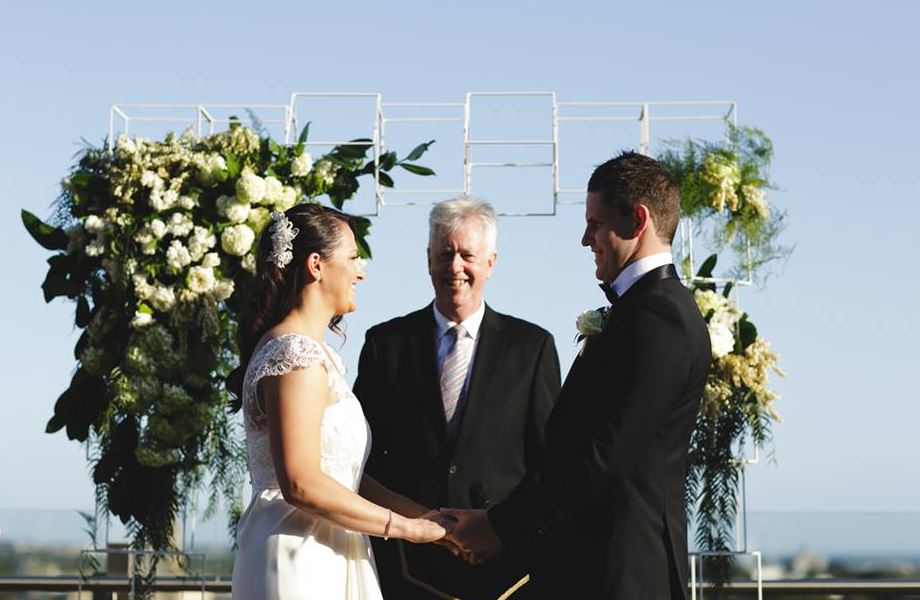 Usually a wedding consists of the following main elements:
The Giving away of the bride.
The Asking, when the celebrant asks the couple of their intentions.
The Wedding Vows, when the couple declare their love to each other and the witnesses present.
The Exchange of Wedding Rings.
The Signing of official documents by the Bride, Groom, Witnesses and Celebrant.
The Declaration and Presentation of the Married Couple. All weddings are different and unique. Accordingly I will work with you to ensure that your ceremony is personal and reflects the love that the two of you share.
It can be difficult knowing where to start so upon confirming me as your celebrant I will meet with you personally to go over all details and to share ideas. I will also give you an ideas booklet to get you started. It has lots of examples of what you may like to have. Together we will work together as I develop, design and create a wedding ceremony that is uniquely yours and special to you, your family and friends.